Overview
We are a team of dedicated business experts focusing on providing integrated drug discovery services for clients all over the world. The goal of BOC Sciences is to improve service quality to meet customer needs and offer a one-stop comprehensive drug discovery services.
VIEW OUR SERVICES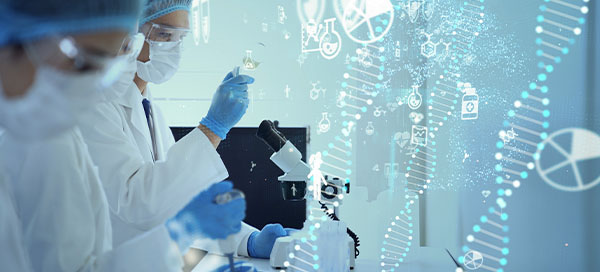 OUR PEOPLE

We have a multidisciplinary team in biochemistry, organic chemistry, computational chemistry, analytical chemistry, phytochemistry, chemoinformatics and pilot development process.

OUR BUSINESS

We focus on building an integrated technology platform to enable discover new drugs and accelerate the development process, helping to save both time and money.

OUR MISSION

As a leading R&D platform, BOC Sciences is privileged to coordinate worldwide resources and apply multidisciplinary perspectives in providing our customers with the most cost-efficient superior services in every stage of drug development.

OUR GOAL

BOC Sciences aims to provide integrated solutions to take your drug discovery project to the next level.

OUR VALUES

We are a team of chemists leveraging rich experience, the most professional knowledge and integrating artificial intelligence techniques to deliver strategies with accuracy, unique and customizable features.
Dedication to Quality

The BOC Sciences team is committed to strict adherence to regulations to perform standardized operation process and scientific management.

Extensive Experience

Our team has extensive knowledge and experience working with scientists and QA/QC professionals from over 100 pharmaceutical and biotechnology companies and organizations throughout the world.

Open Communication

Customized package and delivery services Our well-trained and professional project managers strive to complete your projects on-time with open communication channels and to your specifications.

Cutting Edge Science

BOC Sciences' state-of-the-art R&D and production facilities make use of the advanced technologies to develope seamless connection with downstream experiments.
Contact Us
Copyright © 2023 BOC Sciences. All rights reserved.