Strategy and Sales Supervisor
Description

Specific Duties

Education & Experience

Skill Requirements
We are looking for a highly motivated and experienced Strategy and Sales Manager who possess a strong business development and deal-making background in addition to good knowledge of drug discovery and development processes, as well as experience at successful networking, proposal generation and deal closing. This position requires ability to work independently as well as excellent communication, relationship building and cross-functional team operating skills.
Research, identify and acquire potential clients

Provide consultation and promote sales of our products or services

Communicate with prospective new clients to introduce capabilities and experience in an effort to establish new business relationships

Leverage potential new business opportunities within specified potential new and/or existing customers/accounts

Evaluate the market trend and understand the needs of the customers

Qualify leads and develop quality proposals in conjunction with assigned Scientific and Operations staff input

Maintain the existing client relationships with assigned strategic accounts, collaborate with Scientific and Operations staff as required to ensure client satisfaction with company's services

Develop consistent pricing and sales policy and monitor competitors' activities

Handle sales follow-up and drive completion of contractual documents

Provide operational, planning, and analytical support for technical and operational groups
Ph.D.,
Freshly graduated/unemployed doctor is preferred
Have experience in R&D and production
Excellent business/industry awareness

Ability to maintain demanding timelinese

Egerness to work under pressure and at the front lines of dynamic environment

Leverage potential new business opportunities within specified potential new and/or existing customers/accounts

Ability to accomplish the described duties through the use of Microsoft Office (Excel, Word, and PowerPoint)

Highly motivated and excellent communication skills (written, presentation, and verbal)

Strong analytical and problem-solving skills

Excellent time management skills and ability to work simultaneously on many different projects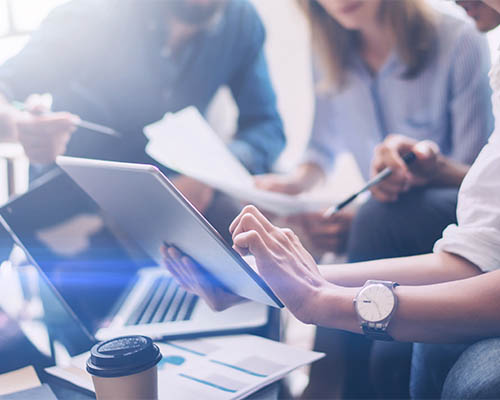 Current Job Positions
Ph.D./ experienced

Good communication

BOC Sciences is presently seeking a Project Manager with outstanding team skills and multi-project successes. This important position provides technical and management support for our R&D group in the company.

Ph.D./ experienced

Technical platform design

The platform technical lead is required to be familiar with most processes of drug development, and have experience in technical platform design, experimental team building, and laboratory management.
Contact Us
Copyright © 2023 BOC Sciences. All rights reserved.