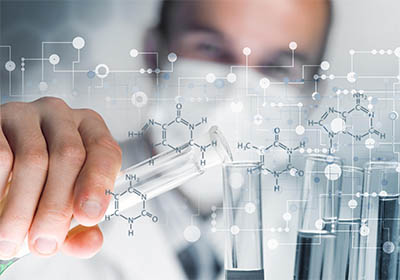 One-stop
Drug Discovery Services
Experienced and qualified scientists functioning as project managers or study director
Independent quality unit assuring regulatory compliance
Methods validated per ICH GLP/GMP guidelines
Rigorous sample tracking and handling procedures to prevent mistakes
Controlled laboratory environment to prevent a whole new level of success
DSC for Protein Characterization
INQUIRY
Differential Scanning Calorimetry (DSC) Technology is a microcalorimetry method and widely used in the characterization of the thermal and conformational stability of proteins, nucleic acids, lipids, and other biopolymers. It monitors the heat capacity change by measuring the heat energy uptake and release that takes place in a sample during a controlled increase or decrease in temperature.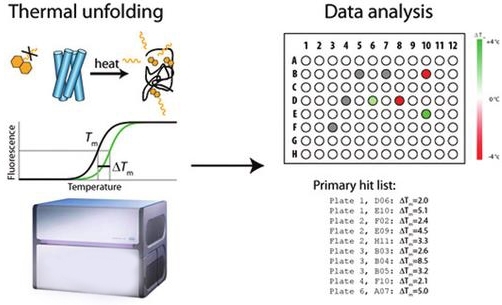 Fig.1 The protocol for high-throughput screening through DSC. (Jarl, U. O.;
et al
. 2012)
Application of the DSC
DSC remains an irreplaceable tool to detect protein folding and assess the stability by providing a variety of useful thermodynamic parameters including:
∆Cp, the heat capacity change of unfolding.
TM, the thermal transition midpoint: an important indicator of the macromolecule's stability.
∆H, the unfolding enthalpy.
Tonset, the start of unfolding.
T1/2, width at 1/2 the peak height, indicative of the shape of the unfolding thermogram.
Our Services of DSC Technology
Our experts in BOC Sciences have abilities in the examination of protein misfolding and aggregation with the full use of series of thermodynamic parameters, providing useful suggestions in the candidate optimization.
We record thermal stability by monitoring the changes of protein stability caused by fragment binding (stabilization and destabilization).
With detailed and accurate information obtained from DSC experiments, we help our customers to study the protein-ligand binding, drug-protein/drug-nucleic acid interactions, etc.
We give a comprehensive characterization of your studied substance through a great deal of information on the physical and energy properties such as phase transitions, glass transitions and so on.
Our Advantages of DSC technology Services
BOC Sciences supports combinatorial biophysical methods including ITC and DSC, providing additional thermodynamic data and binding event parameters for validation and supplementation.
We can take full use of DSC technique to evaluate biophysical properties of proteins and predict which protein have long-term stability, giving important guidance on the subsequent fragment growth process.
Our DSC platform is compatible for high throughput screening with a minimal protein required, saving your resources and time.
Reference
Jarl, U. O.; et al. Phenylalanine hydroxylase misfolding and pharmacological chaperones. Phenylalanine hydroxylase misfolding and pharmacological chaperones.. 2012, 12: 2534-2545.
※ It should be noted that our service is only used for research.
Online Inquiry