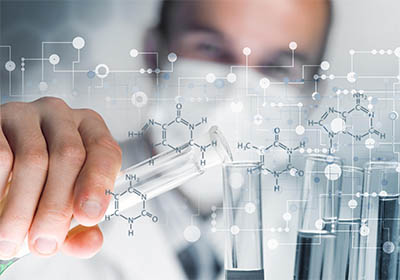 One-stop
Drug Discovery Services
Experienced and qualified scientists functioning as project managers or study director
Independent quality unit assuring regulatory compliance
Methods validated per ICH GLP/GMP guidelines
Rigorous sample tracking and handling procedures to prevent mistakes
Controlled laboratory environment to prevent a whole new level of success
High Throughput Screening (HTS)
INQUIRY
HTS is an efficient method which is applied widely in the drug discovery paradigm. It is established on the basis of experimental methods of the molecular and cellular levels, and the microplate is most commonly used as the experimental tool. Large-scale screening of various compounds can be achieved by employing a integrated and automated platform consisting of sensitive detectors, instrumentation control system, and data processing software.
HTS in Drug Discovery
Identify the hits (candidates that affect the target) through screening the compound collection.
Better understanding of mechanism of interaction between the drug and molecular target.
Provide the starting point for the steps of candidates design and optimization in the drug discovery.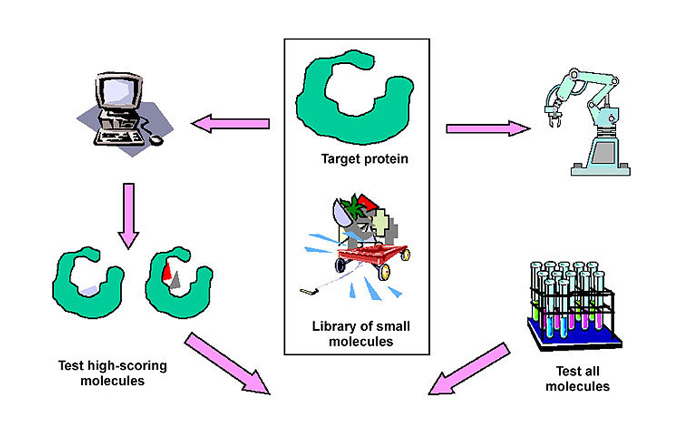 Fig.1 Discover new leads for drug discovery using high throughput screening. (Shoichet, B 2008)
Advantages of HTS
Fully automated
Millions of test process is performed by automatic operating system, experimental data are quickly collected and analyzed by detector and computer software, respectively.
Multi-disciplinary trace
Samples for screening only requires micrograms each time.
Sensitive and selective
Enable to accurately determine the activity and selectivity of samples.
Rapid and robust
A large number of compounds (typically multiple tens of thousands of compounds) can be screened in a short period of time.
High hit rate
Corresponding database and technology system are applied to support the whole operation, thereby the probability of discovering new leads and drug candidates are increased greatly.
Compounds pooling
A huge amount of compounds collection available for boosting throughput.
Cost-effective
Only micrograms of samples are needed for each time of HTS screening.
HTS Process
BOC Sciences offers an integrated high throughput screening platform and we carry out HTS campaigns according to the following process: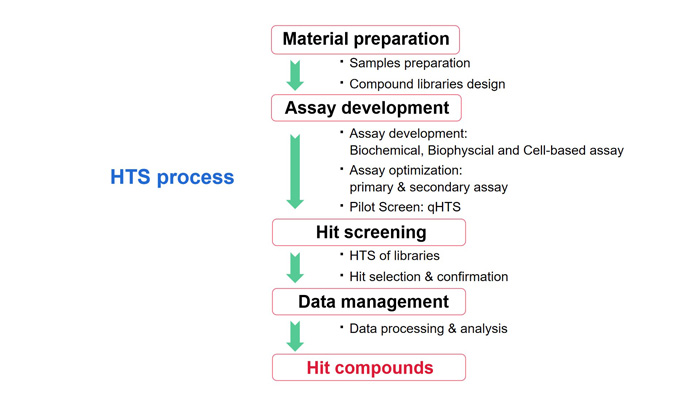 Fig.2 The schematic diagram of BOC Sciences's HTS process
What Can We Do?
Thousands of tests against multiple biological targets are able to be quickly conducted through the use of highly advanced automation, data processing and control software. With the state-of-the-art facilities and scientific expertise in a diversity of assays, our scientists can help design the most effective and customized screening strategy to meet individual project's needs and allows you to advance and accelerate your drug discovery programs.
As the Fig.2 shows, we offer comprehensive high-throughput screening services consisting of the following four steps: material preparation, assay development, hit screening and data management.
Our expert team provides professional guides in developing the best assay for each specific target as well as experimental support for execution. We also perform primary and secondary assays for optimization and conduction of quantitative high-throughput screening for validation.
The use of biophysical assays in the drug discovery process has been proven crucial for hit validation and lead optimization. We identify and characterize the interaction between targets and small molecules with our multiple biophysical assays methods and create follow-up strategies.
In recent years, demand for more leads from more complex targets have increased greatly, which have driven innovations in cell-based screening methodologies. A broad range of functional cellular assays are available at BOC Sciences and enable to provide data on chemical compound activity, mechanism of action and drugability.
At BOC Sciences, we have developed and optimized several types of biochemical assays including enzymatic assays and binding assays to investigate biological events. Our experts are also capable of performing biochemical assays in higher throughput to support your drug discovery efforts.
One of the main goals of HTS is to be able to select hit compounds with required inhibition and activation effects. Our scientist carry out a series of screening methods and analytic approaches to identify hit which matches these desirable properties.
BOC Sciences maintains diverse collections of chemical libraries and houses including natural compounds library, FDA approved drug libraries and other smaller focused library collections. Furthermore, all of our libraries are well arrayed into micro-well plates and available for screening in a miniaturized form (96, 384 or even in 1536 well plates). All compounds in our libraries are also in a format suitable for high throughput robotic screening.
Data handling and management are the key issues in executing HTS operation with high performance. Our teams have extensive experience in analysis of effective data and have developed statistical methods to ensure the integrity of the data including raw data, normalized data and derived data.
Drug repurposing has already been approved an effective and safe strategy in discovering drug molecules with new pharmacological or therapeutic indications. Our scientists have rich experience in screening thousands of small molecule drugs for activity that an existing drug might have to discovery candidate drugs which may treat new diseases.
At BOC Sciences, we have set up a screening platform with advanced equipment, which allows for different high throughput screening campaigns in an efficient and automated way.
Our Advatages of HTS
Save your assay development time

Millions of off-the-shelf biochemical and cell-based assays are available for primary and second screening. We help to select the best technology that fits your program goals best combined with our expertise and experience.

Capabilities of rapid and large-scale screening

BOC Sciences is able to perform fast and effective high throughput screening using our state-of-the-art automated HTS platform. Our HTS system can complete the preparation, incubation and analysis of as many plates as possible simultaneously, which significantly shorten the time scale of new drug development.

Access to abundant screening collections

We offer diverse libraries with a huge amount of compounds for immediate incorporation into an HTS campaign.
Reference
Shoichet, B.Hit, leads and artifacts from virtual and high-throughput screening. Joint Conference of the 33rd FEBS Congress/11th IUBMB Conference, 2008.
※ It should be noted that our service is only used for research.
Online Inquiry